Honor System Adoptions
Please do not abuse this privilege.
These adoptions cost money and are the creations of some very special people. If you take one of these cute lil guys home with you or you share them with your friend be kind and include my URL and link our logo to this URL http://medonnabp.tripod.com/

Thank you Kindly!!

IMPORTANT NOTICE: Adoptions are for personal web sites ONLY! Our adoptions are NOT available and may not be used by commercial web sites at this time.

DO NOT take any other images





Right Click to save to your own hard drive
Again: Please do not abuse this privilege. Thank you!!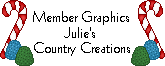 ©1999-04 DMBP All Rights Reserved Worldwide