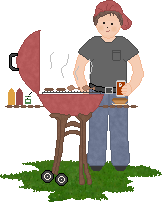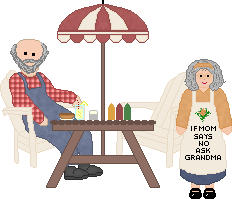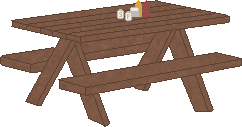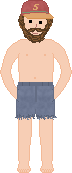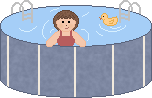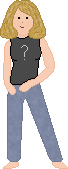 When I was just a little girl, my hero Dad, was you
There was nothing that you couldn't fix, or find a way to do...
You were so strong and perfect in my young adoring eyes
I knew no other dad could be so wonderful and wise.

Although I see a lot of things much differently these days
You're still my shining hero in so many special ways
For whenever we were together, Dad I'd look at you and see
A man I'm very proud of and who meant the world to me.


Father's Day History
Fatherís Day, 3rd Sunday in June. The idea for creating a day for children to honor their fathers began in Spokane, Washington. A woman by the name of Sonora Smart Dodd thought of the idea for Father's Day while listening to a Mother's Day sermon in 1909.

Having been raised by her father, Henry Jackson Smart, after her mother died, Sonora wanted her father to know how special he was to her. It was her father that made all the parental sacrifices and was, in the eyes of his daughter, a courageous, selfless, and loving man. Sonora's father was born in June, so she chose to hold the first Father's Day celebration in Spokane, Washington on the 19th of June, 1910.

In 1924 President Calvin Coolidge proclaimed the third Sunday in June as Father's Day. Roses are the Father's Day flowers: red to be worn for a living father and white if the father has died. In 1926, a National Father's Day Committee was formed in New York City. Father's Day was recognized by a Joint Resolution of Congress in 1956. In 1972, President
Richard Nixon established a permanent national observance of Father's Day to be held on the third Sunday of June.
GRAPHIC CREDITS

The graphics used to represent Me, My family and Peanut
are from HoneyBrook and were made especially for me. They are
NOT Public Domain and are NOT available for Download!
Birdhouse & some backgrounds registered with Countryside Haven


1997-2003 DMBP ~ Images used at this web site are not
public domain and not available for download. Thank you!!